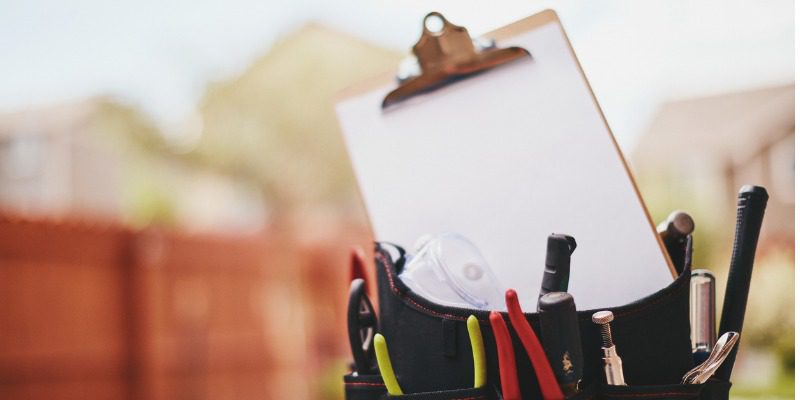 Your HVAC system keeps your home warm in the winter and cools in the summer. However, without proper maintenance, your system can't operate at peak performance. As a result, your system works harder, which uses more energy and also puts undue strain on all the working parts. Here we offer you an annual HVAC maintenance checklist to keep your HVAC system in top working condition.
Fall HVAC Maintenance Checklist
Before temperatures start to dip, use our HVAC preventive maintenance checklist to make sure you keep cozy all winter long.
Change the Filters: Your HVAC system uses filters to help reduce the contaminants in your air such as pollen, dust, allergens, and more. You should change your air filters in the fall and check them every month or two to see if they need replacement.
Clean Registers and Ducts: Vacuum your registers and ducts or wipe them down to remove dust. Also keep things like curtains, furniture, area rugs, etc. away from the vents. If it has been a few years since you have gotten your ducts professionally cleaned, it may be time to do so.
Keep Your Furnace Clear: Move everything away from your furnace, especially combustibles.
Do a Test Run: Turn on your heater and adjust the temperature up and down to make sure your furnace responds. Check each vent for airflow and listen to the heater to see if you notice anything unusual. If you do, call your HVAC professional.
Check for Corrosion: Do a visual check of your heater to look for signs of rust and corrosion. Any signs of rust should be checked by a professional as it can lead to carbon monoxide leaks.
Schedule Fall HVAC Maintenance: Schedule your annual fall maintenance check with your HVAC professional. They will do a thorough inspection, going through their own maintenance checklist to ensure that everything is running properly. If anything is not functioning properly, they will make repairs to avoid more costly replacements down the road.
Looking for HVAC maintenance services? Contact the HVAC experts at John's Home Comfort today!
Spring HVAC Maintenance Checklist
Before the heat of summer arrives, use this HVAC maintenance checklist to ensure your AC unit is ready:
Change Air Filters: As mentioned above, you should change your air filters every 30 days or so when running your AC often.
Clean Registers and Ducts: As in the fall, vacuum your registers and ducts or wipe them down to remove dust. Keep them clear.
Outdoor Unit: Check the outdoor unit for debris such as leaves and twigs and clear everything away from the unit throughout the summer such as overgrowth of weeds.
Give It a Test Run: Turn on your AC and make sure it kicks in. Check your vents for cool air. Turn the thermometer up and down to see if your rooms become colder and warmer. Check the outside unit to make sure it isn't making any unusual sounds, and also that any of the connecting tubes aren't icing over. Ice is a clear sign something is wrong with the system. If you do see any signs of concerns (ice, corrosion), contact your HVAC professional. They will be able to inspect the unit in more detail and repair the issue if needed.
Schedule Spring Air Conditioner Maintenance: Schedule an annual spring maintenance call with your HVAC professional. They'll use an AC tune-up checklist to ensure everything is ready to go when the hot weather returns.
The benefits of HVAC preventive maintenance are having an energy-efficient system and ideal temperatures in winter, spring, summer, and fall. Book your HVAC maintenance today, to ensure your units are running at the optimal level.  
Are you concerned about the performance of your HVAC systems and need to talk to an HVAC Expert? Look no further, call the team at John's Home Comfort today to get help.